Blind, buttered, and bred: Stories of parents and children
What is it between parents and children…first and foremost a relation of trust, I think…
1) Mother and grandmother
If you look at mom and grandma together, there's something interesting going on there. First off, my mom actually call's her mom "mother". There's a kind of formality there that no one ever uses around our house. Well, sometimes, Grandma, when she's being cute, will actually call herself "mother", but that's it. Mom is such a warm person. I can't imagine her ever being so stiff with Dad or me. In fact, if there weren't a relation of very deep trust between them, her formality with her own mother would be either impossible or just plain awful.
My mother runs our house in such an even-tempered fashion, a forever bright, forever young housewife. I'm an adult now. Let's just say I can feel it in my skin. For the first time I understand when they say that with age, beauty comes only with unceasing effort. I think I have a lot to learn from my mother's example.
And Grandma! She's got a better figure than I do! She's so active. She travels more than anyone else in the family. Half the phone calls we get at the house are for her. Her cooking is so good that I heard my father's friends visit just to eat. She's really something else!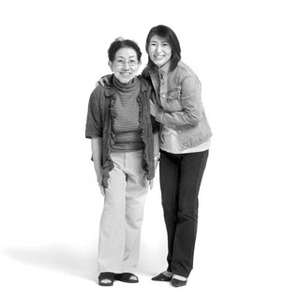 2) Father and daughter
When I was little, I used to go out with my father. Recently I heard him say that a daughter makes the best girl friend. So I guess those were not just outings. They were all dates.
My father is someone who enjoys life to the fullest. Let's say he likes himself. But then he also likes me. So, there's no way I could ever be worthless, is there? Just like him, I want to enjoy my life to the fullest.
When I look at things from the child's point of view, it seems like somehow in our own haphazard way we managed to be a real family. Personally, I think I was really lucky to be born where I was. My ambitions and hopes about my music have a lot to do with that. And someday later on, I hope to become a parent whose children feel just as lucky to be where they are as I did.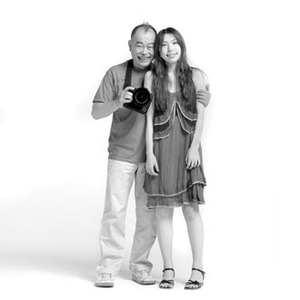 (translation © victor woronov 2007)